Kominato Railway (2016)
2021-01-15
During my stay in Tokyo in late October 2016, I did a daytrip to Chiba prefecture to ride the Kominato railway. This railway is particularly popular in spring among photographers, but as it was October, it was a pretty uncrowded affair.
From Shinjuku it required two JR trains to reach the town of Goi in Chiba prefecture. After a quick fika at a nearby Doutor shop, I went to buy train tickets for the Kominato line, as my trusted Suica-card could not be used with this railway. I bought a round-trip ticket to Kazusa-Okubo, entered the gates and boarded the two-car KiHa series 200 diesel train which was waiting at the platform.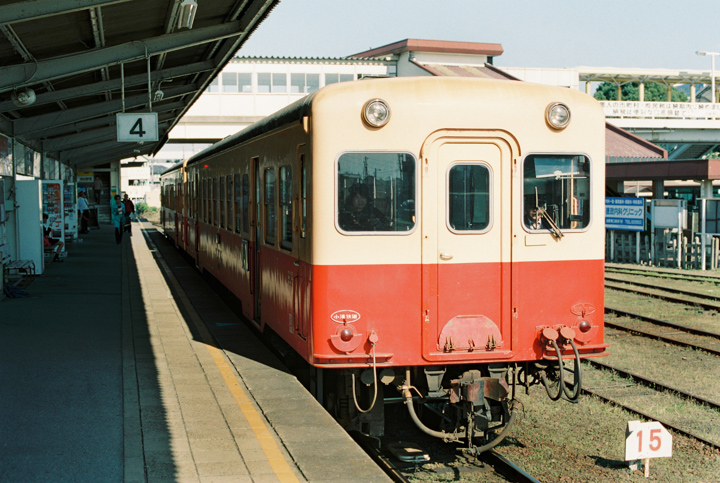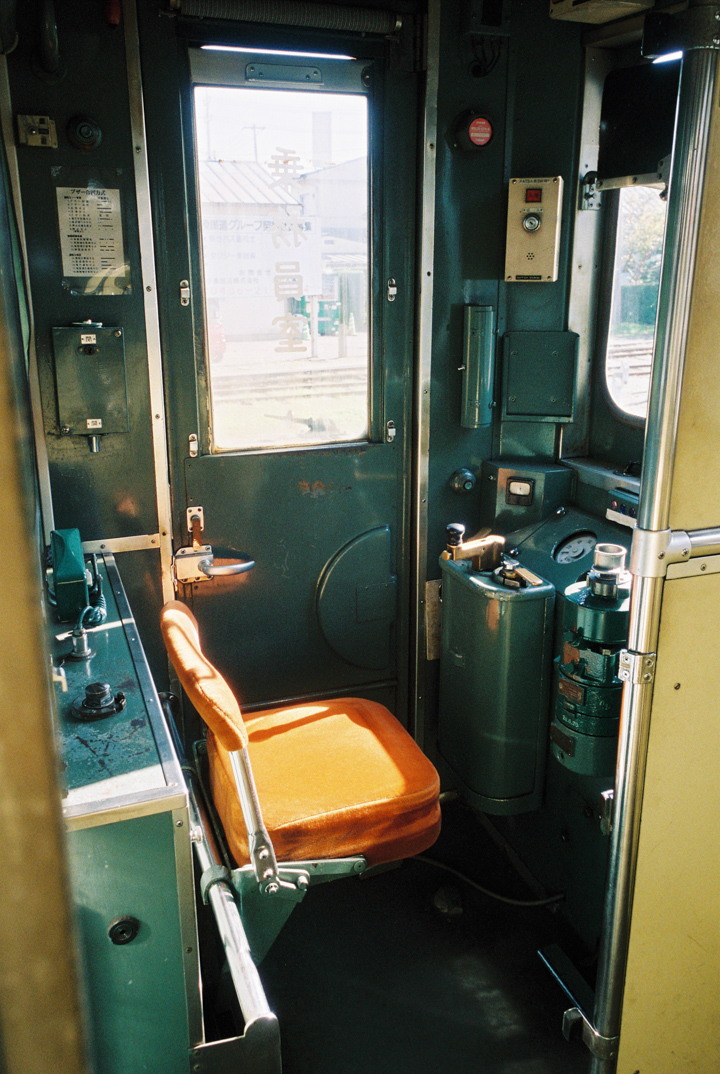 The train ride was wonderfully slow, with a lot of sharp turns and squeeking train noises.
After an hour or so I arrived at the station of Kazusa-Okubo, which is as far from Shinjuku station as one can come. The building more resembles a bus stop than a station. I was the only person getting off. The weather was great, and I stayed there a few hours taking photos and enjoying the peaceful nothingness.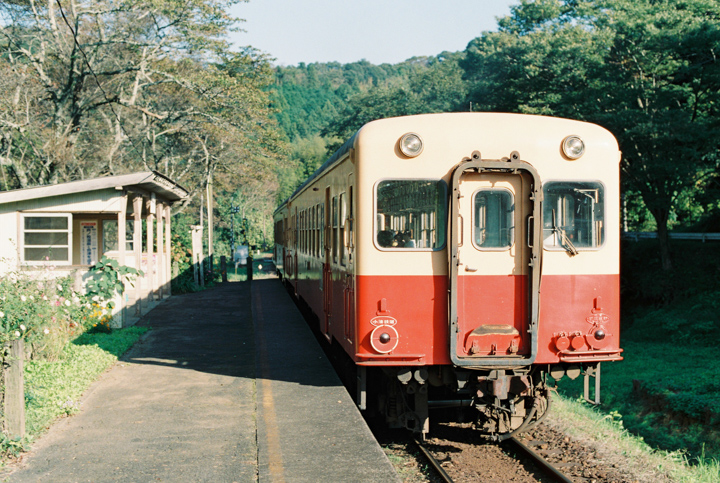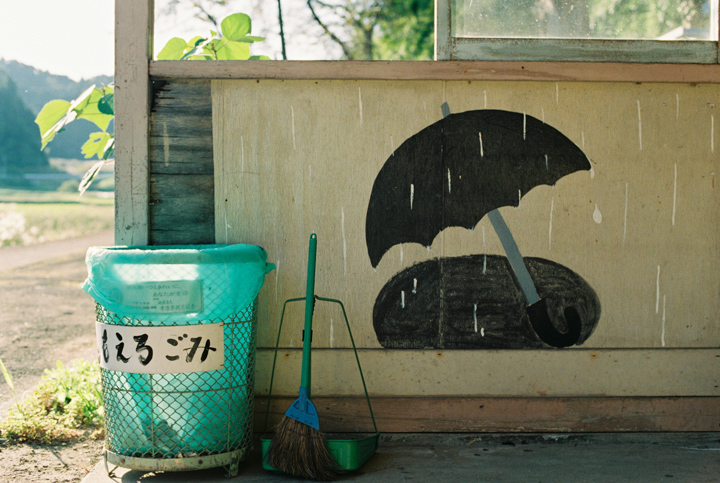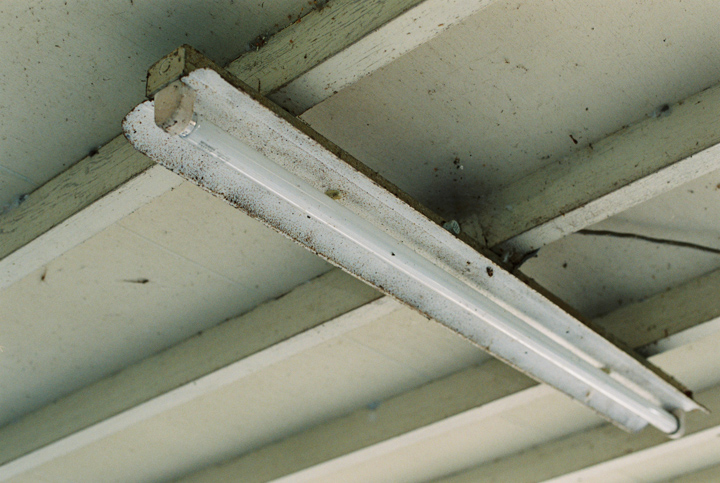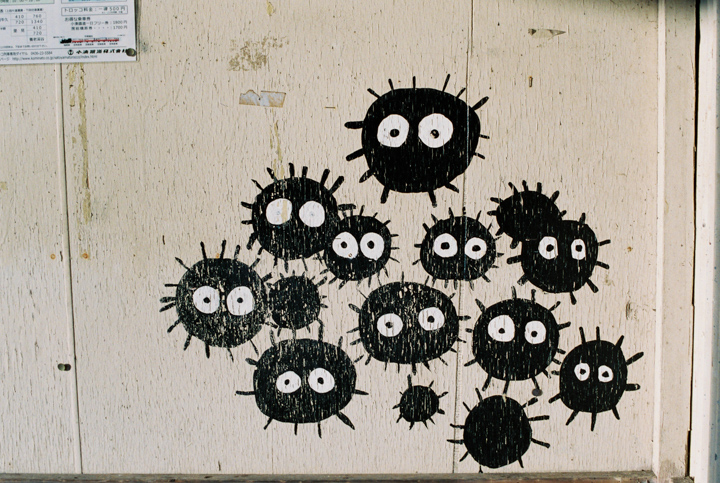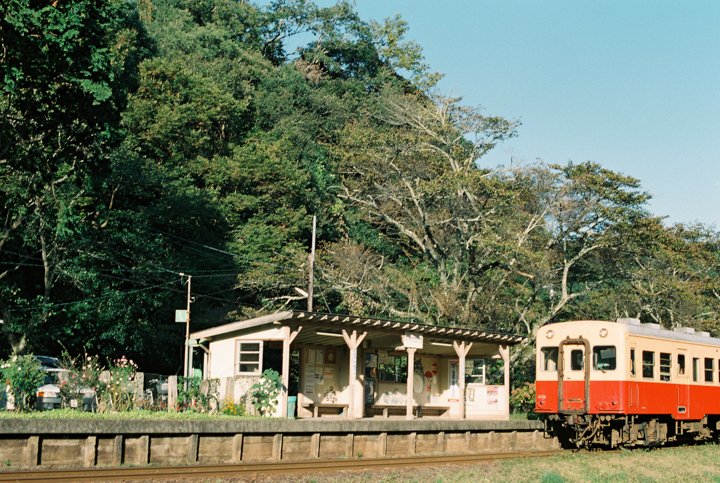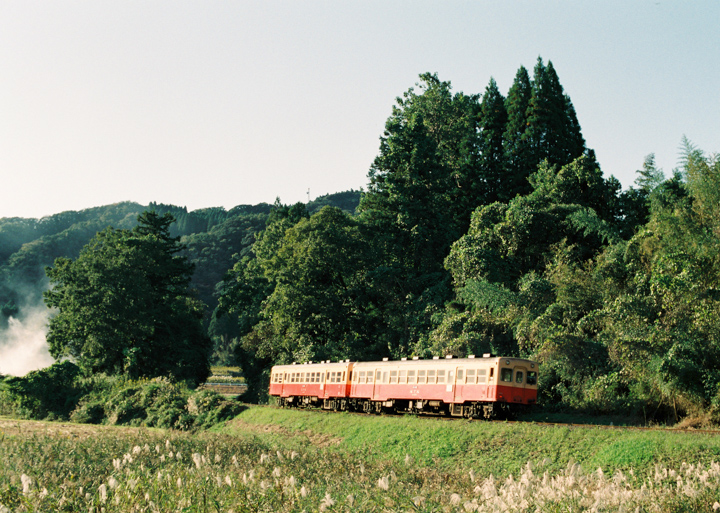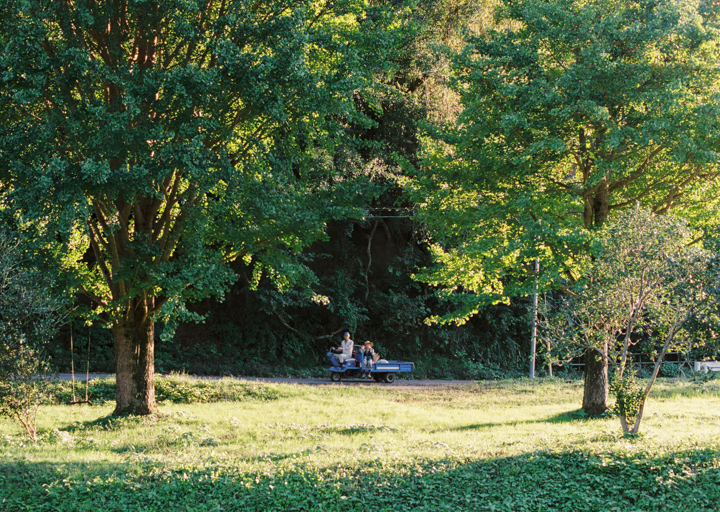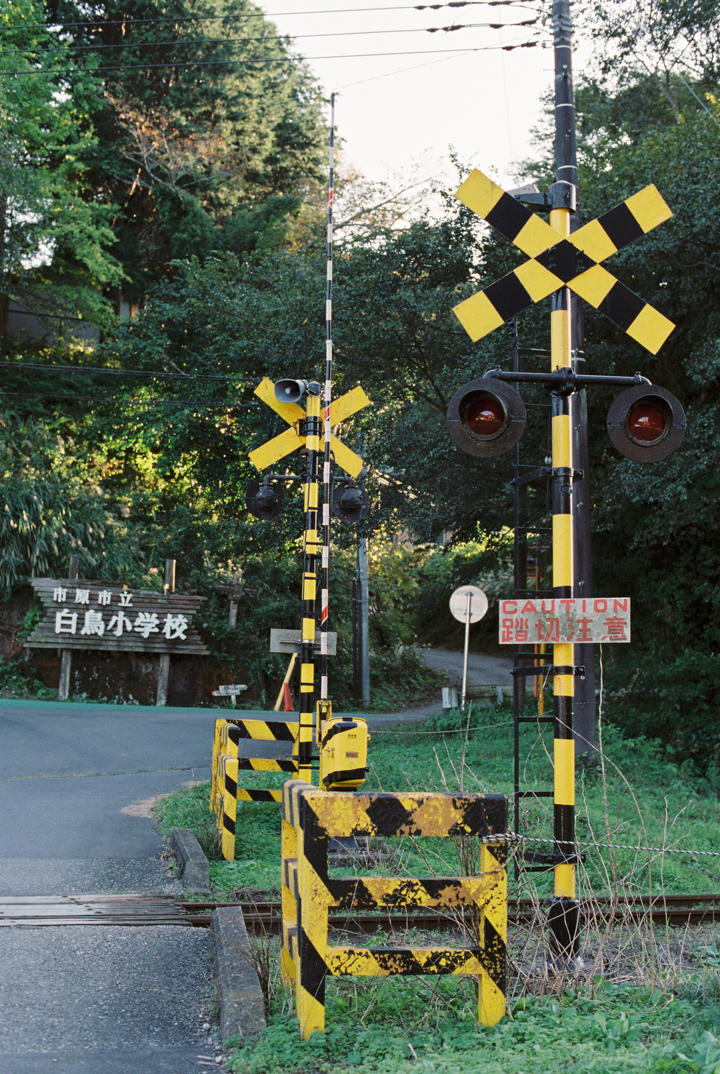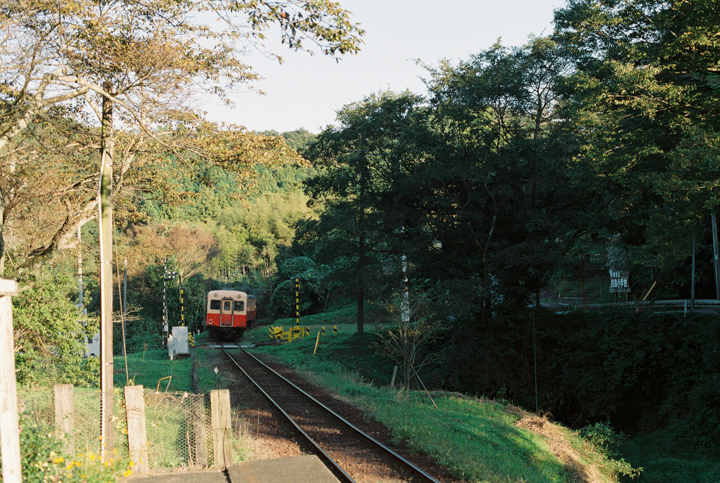 After a few trains had passed and I had taken enough photos, the sun was about to set, and it was time to catch a train back to Goi. When I boarded the train, I was alone in the car, but at roughly half the trip a group of school kids joined the ride, and the train suddenly got very lively.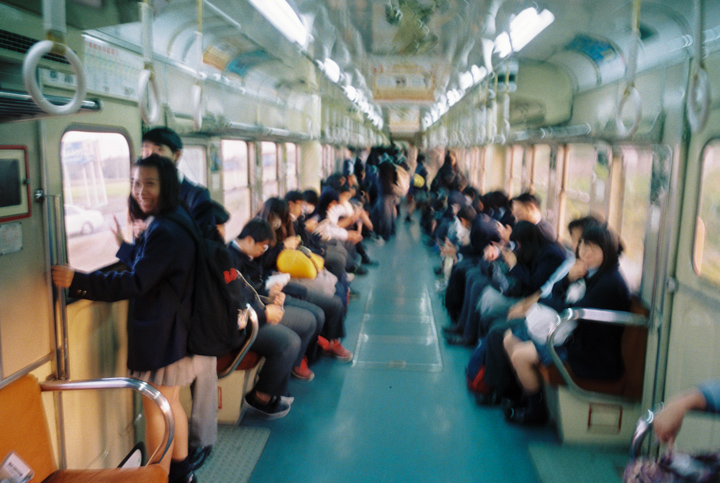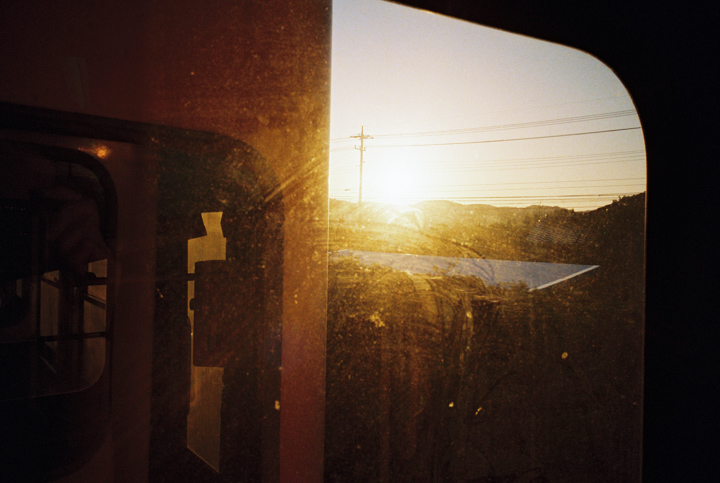 Photos were shot using Nikon FE2 + 50mm/1.4 lens on Fuji Pro 400H film, as well as Ricoh GR1s on Kodak Portra 800 film.