Spring in Kyoto (2016)
2021-01-16
When I went to Japan in spring 2016, I spent quite a few days in Kyoto. I was determined to turn the city inside out as I had only been there for a few days in past trips. I took loads of photos with my Canon EOS 30 with 35mm/1.4 lens and my Ricoh GR1s 28mm compact camera.
I spent a few days exploring the Keifuku Randen railway, more specifically the Kitano line, that covers the north west of Kyoto. Along the Kitano line lies the famous cherry-blossom tunnel where train aficionados could take photos of the train in a colorful setting, and from the terminus you can reach the Kitano Tenmangu temple after a short walk.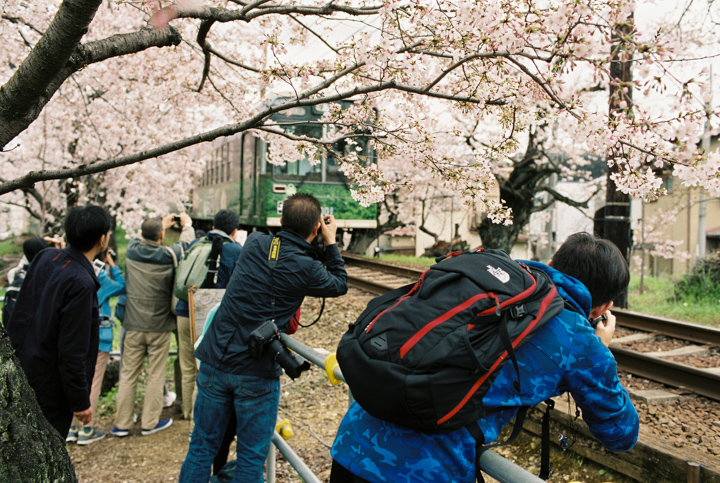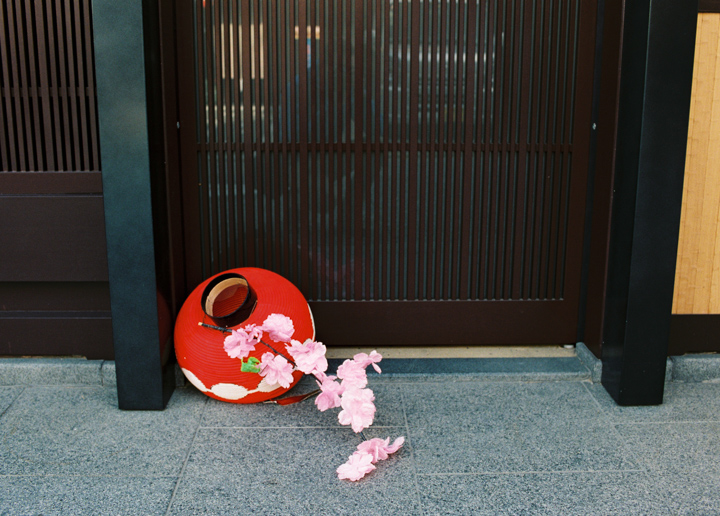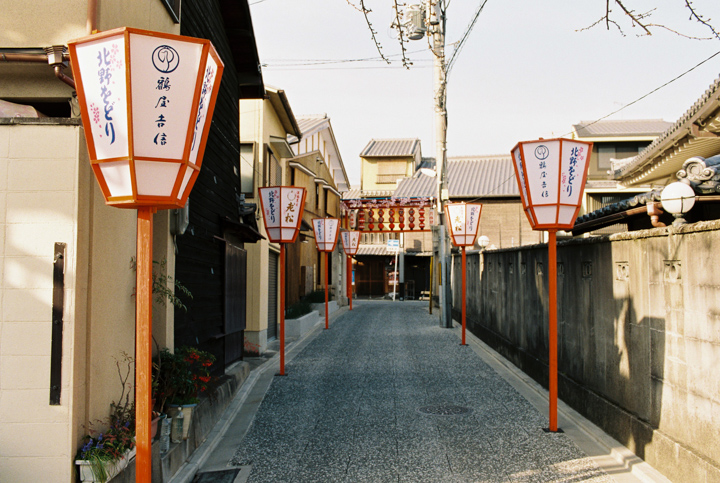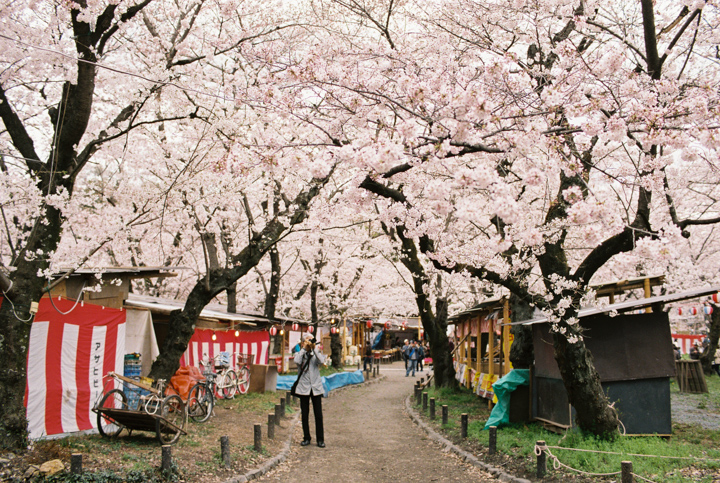 Most of my time in Kyoto I stayed in hotels in the city centre, near Shijo street. During days and evenings when I was not doing other trips I was out and about doing street photography in the city.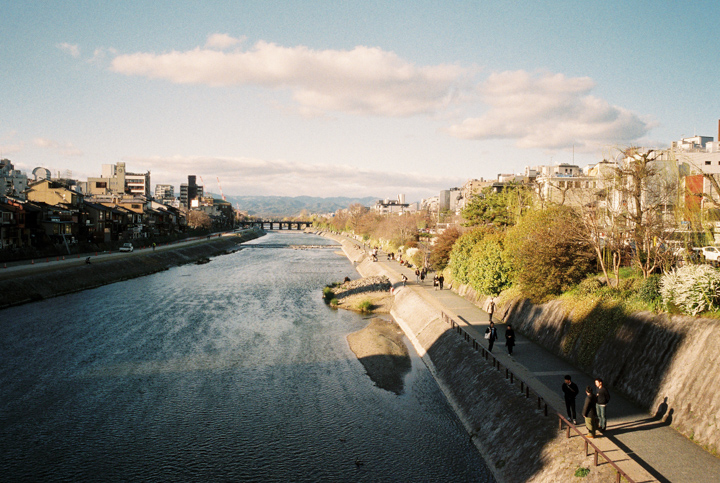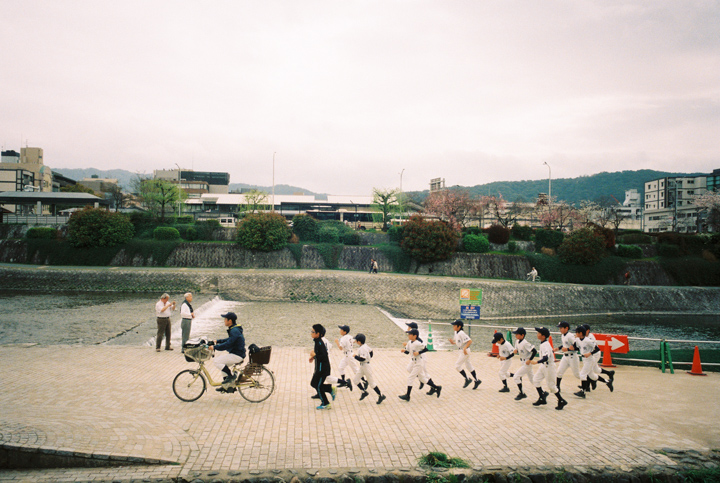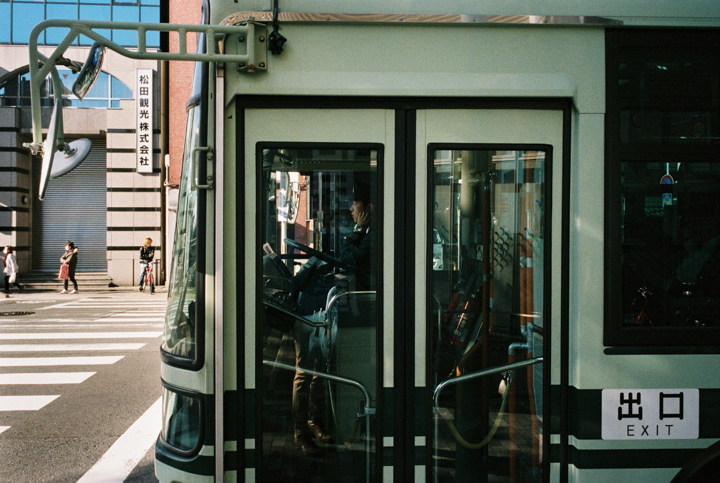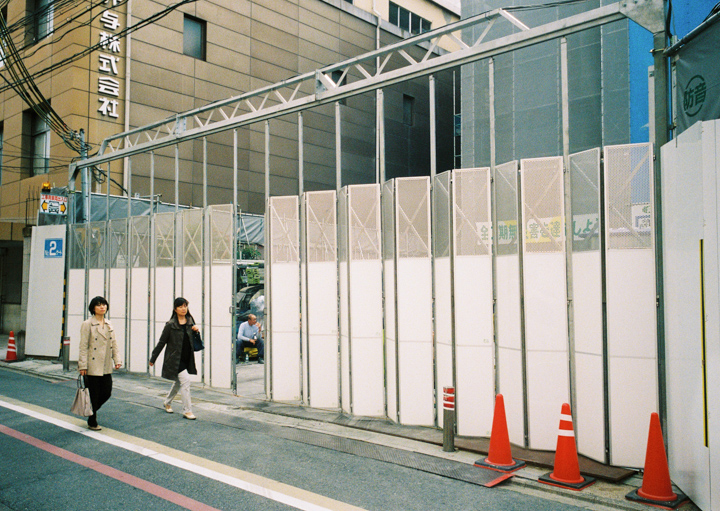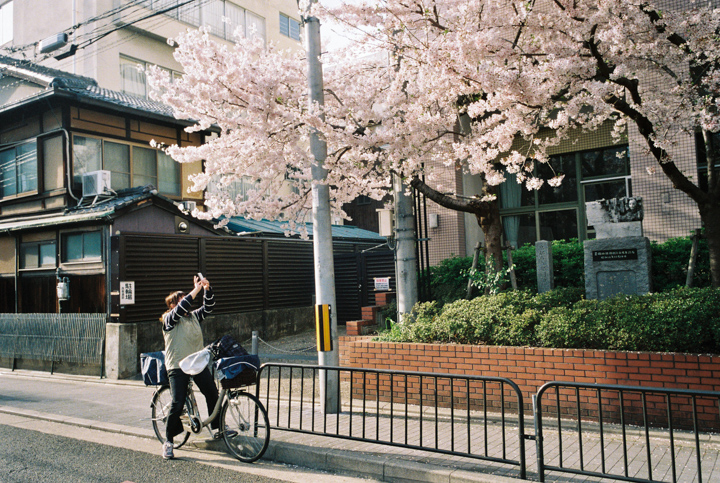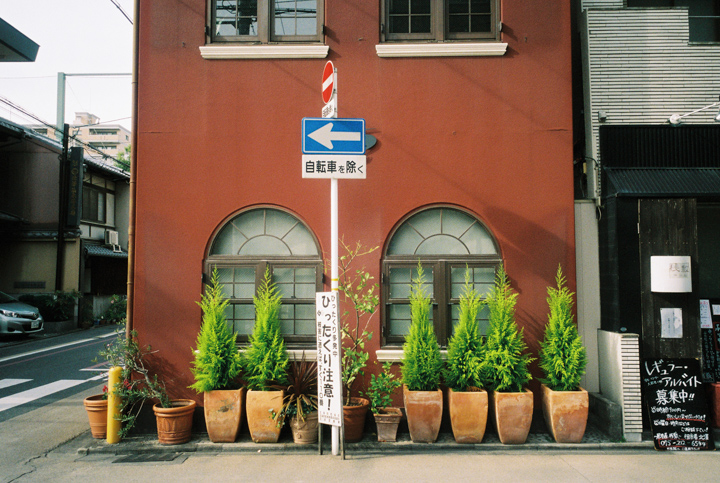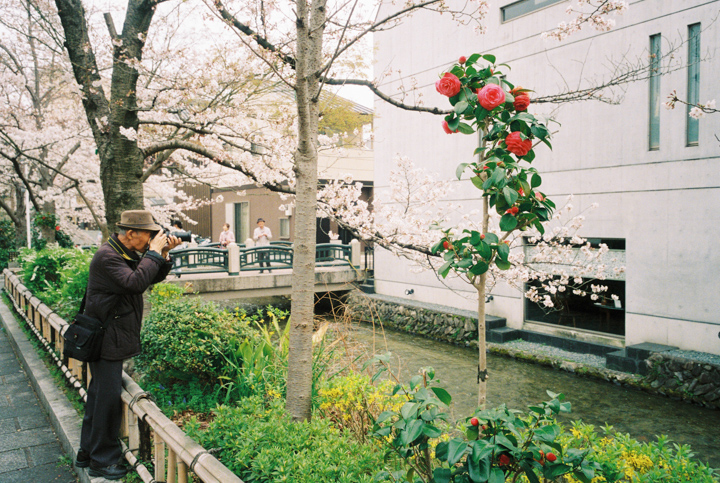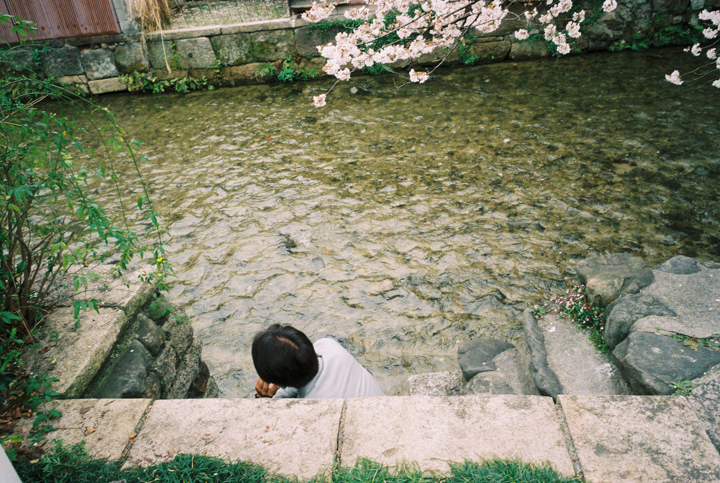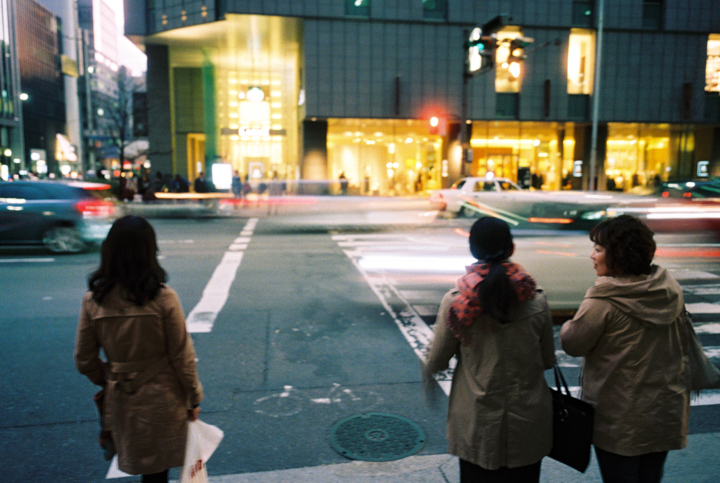 I also spent a lot of time in the Gion area. It is quite touristy but it has that traditional Japanese feel with beautiful old wooden houses, narrow alley ways. I find mornings to be especially enjoyable, before the crowds arrive, but evenings are just as beautiful, despite all the people.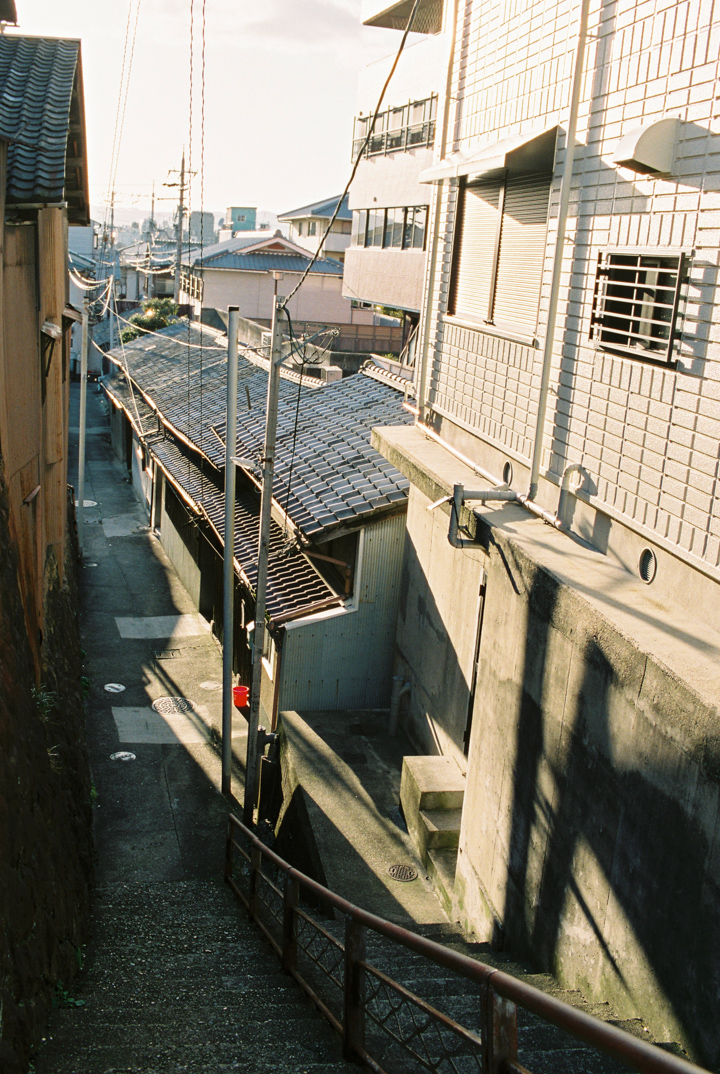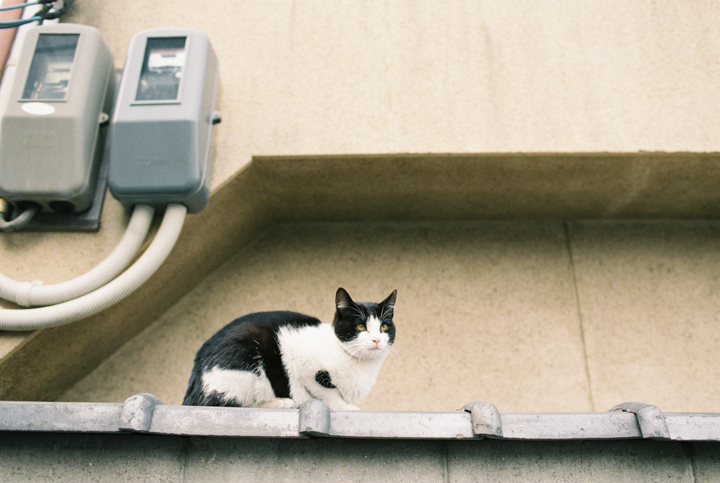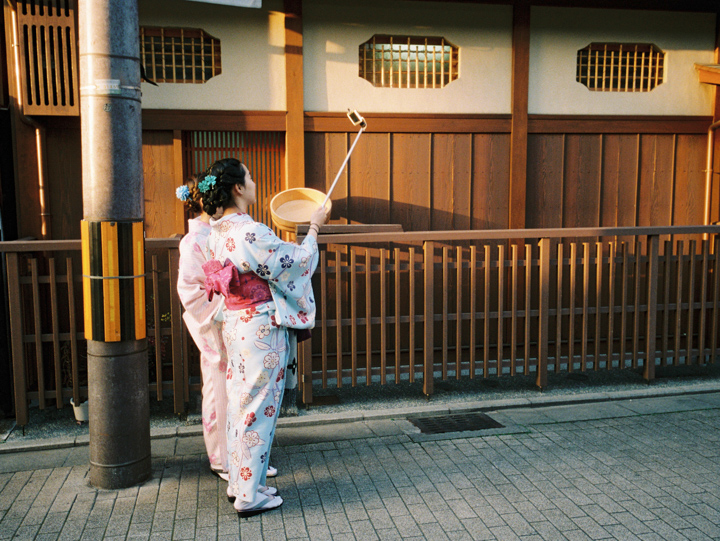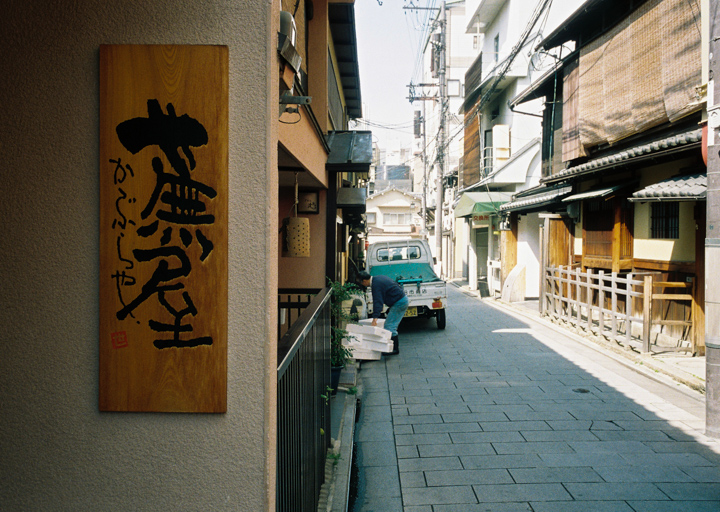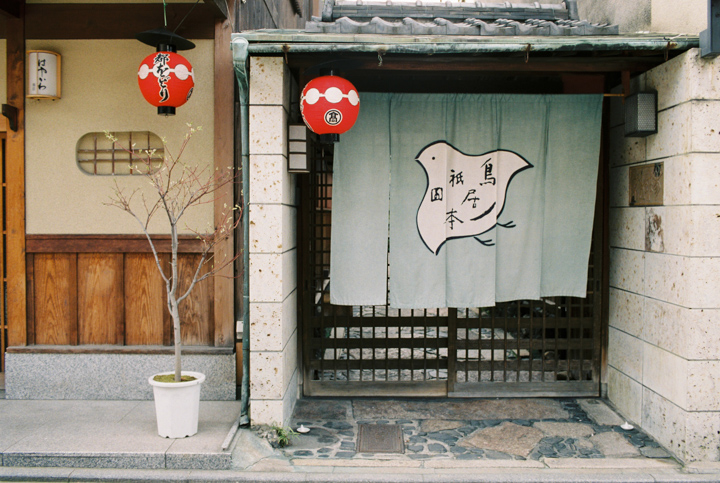 Immediately to the east of Gion is the equally beautiful area of Higashiyama. Here, apart from traditional architechture, a common sight is domestic and foreign tourists dressed in yukata or kimono.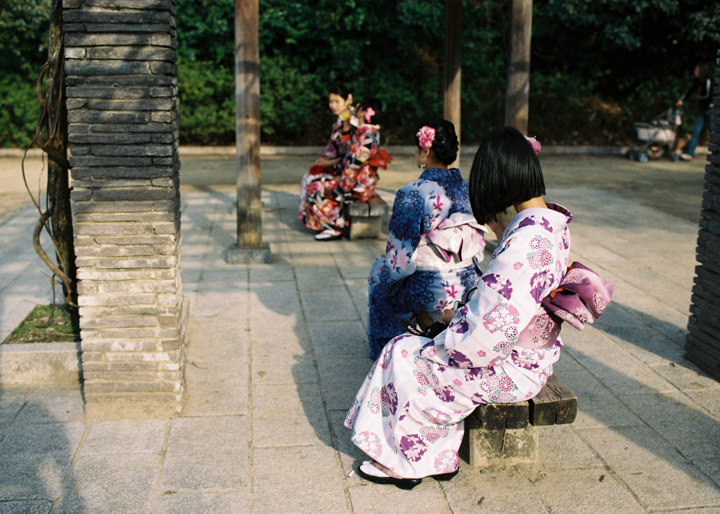 As someone who loves taking photos of people, I took the chance to ask quite a few times to ask people if I could take their photo.
One day I was wandering in Miyagawa-cho, which is a neighbouring Geisha district close to Gion, and I walked right into a Maiko photo event.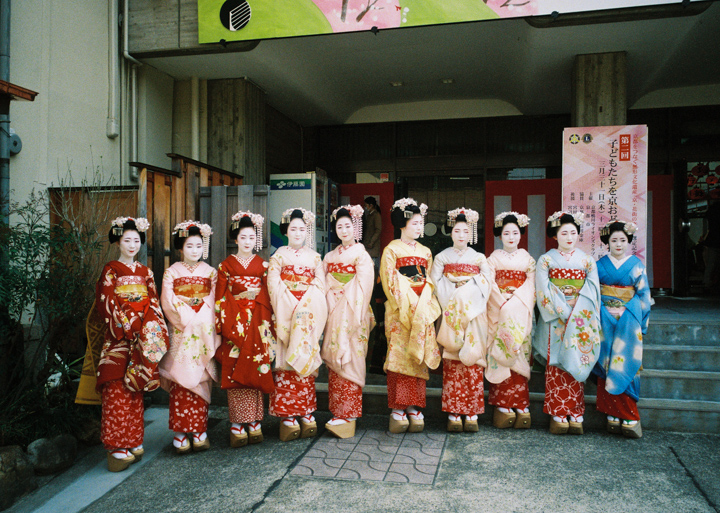 In March they have a light festival in Higashiyama called Hanatoro, which literaly means flower light road, where they lit up the streets and alleyways during the evening. As I didn't have anything faster than ISO 400 film at the time, nothing much came out, but here are two photos.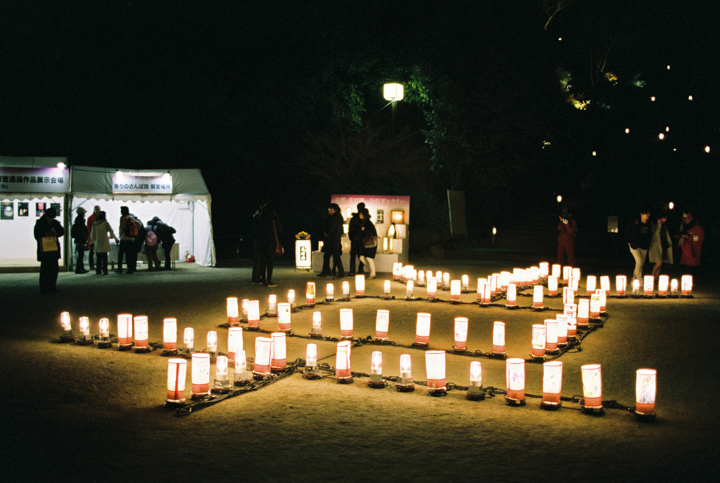 I also shot a couple of rolls of Fuji Velvia 100. It's a positive film with very high contrast and high saturation. I shot both rolls using aperture priority. It didn't turn out that great, with way too high contrast and color tints all over the place, but here are a few shots I like.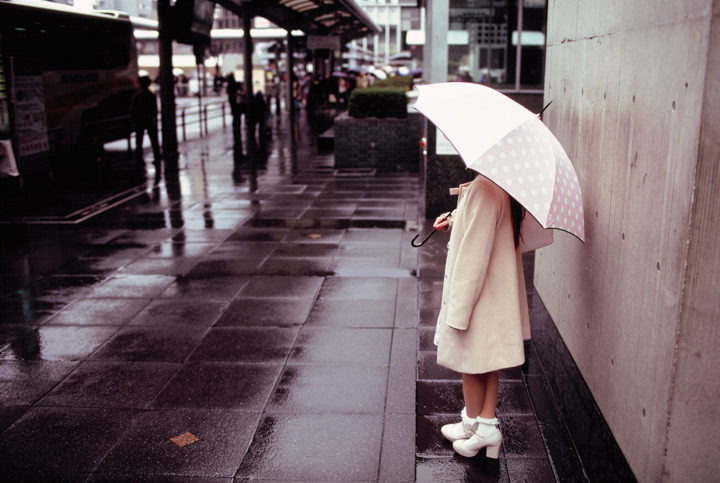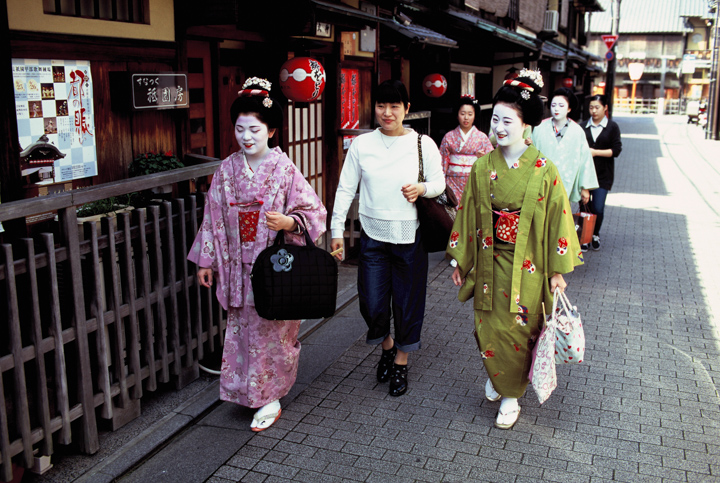 Photos in this post were shot on Fuji Pro 400H, Kodak Portra 800, Fuji Natura 1600, and Fuji Velvia 100 film.